KeaBiotech
Alcohol-based 24 Hour Protection Hand Sanitizer
Regular price
Sale price
Rs. 189.00
Unit price
per
Sale
Sold out
Kea Biotech presents DuroKea H 24 Hour Protection Hand Sanitizer, a novel Patented Nanotechnology formula-based hand sanitizer which is 70% alcohol-based, long-lasting and protects you and your family from all kinds of germs.
Share
View full details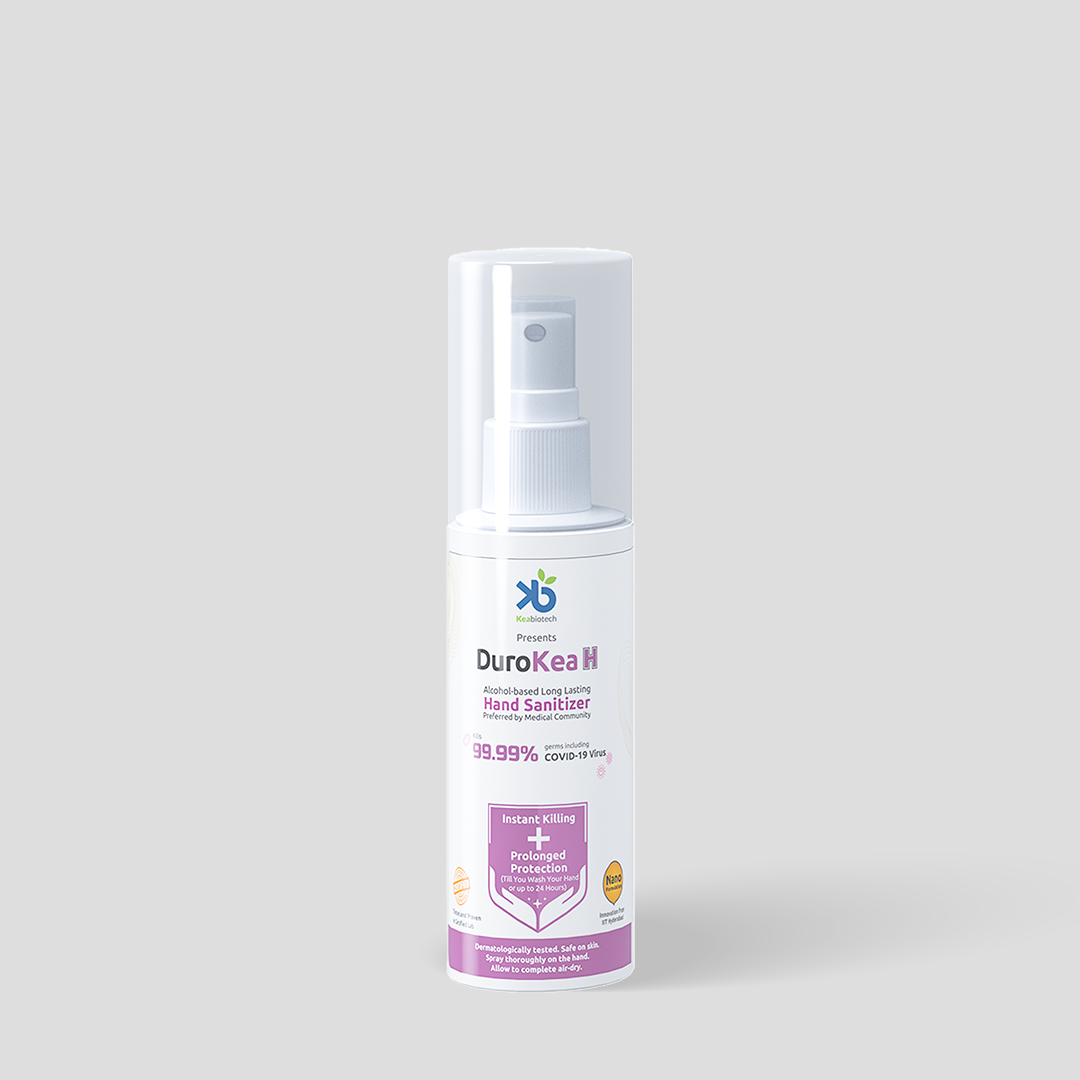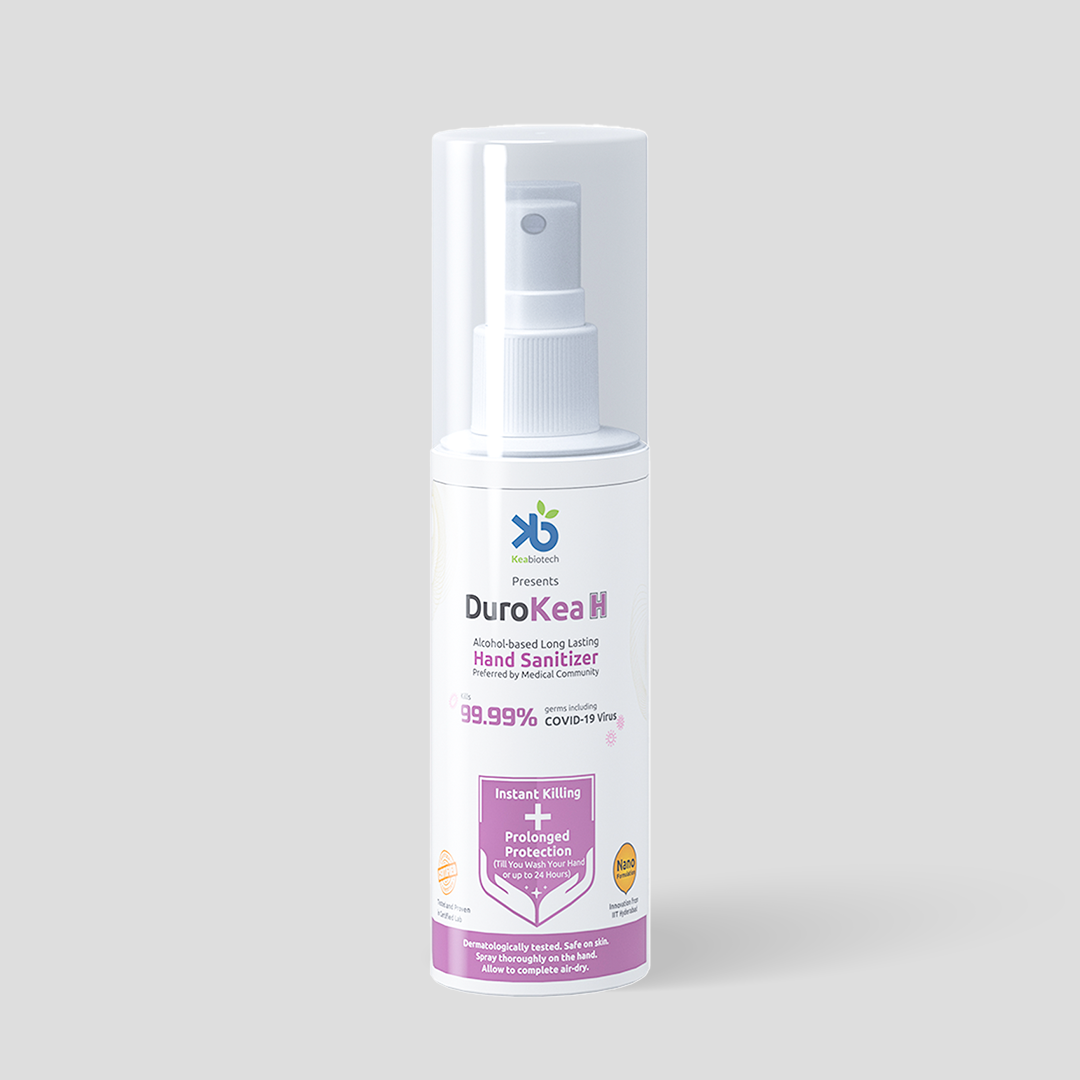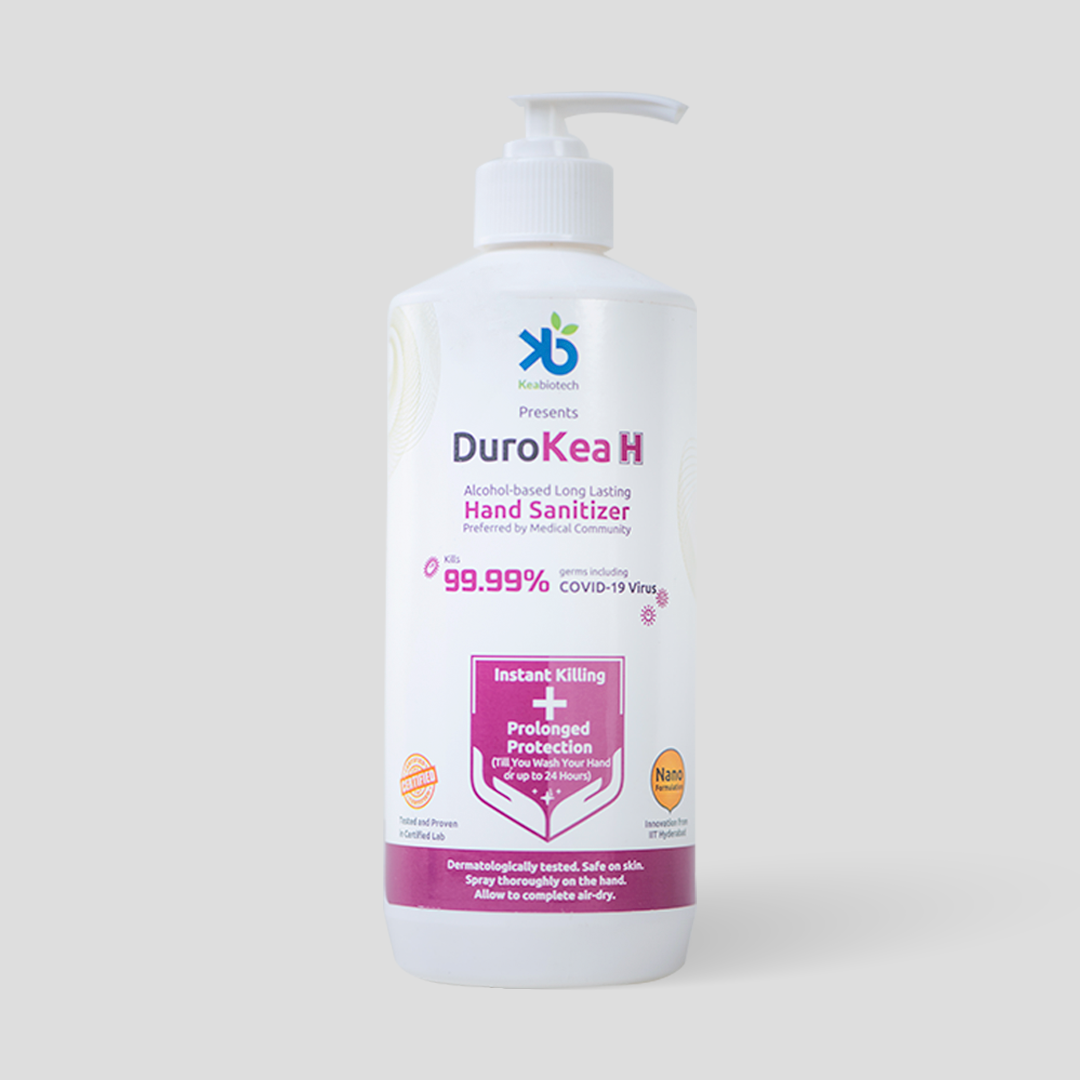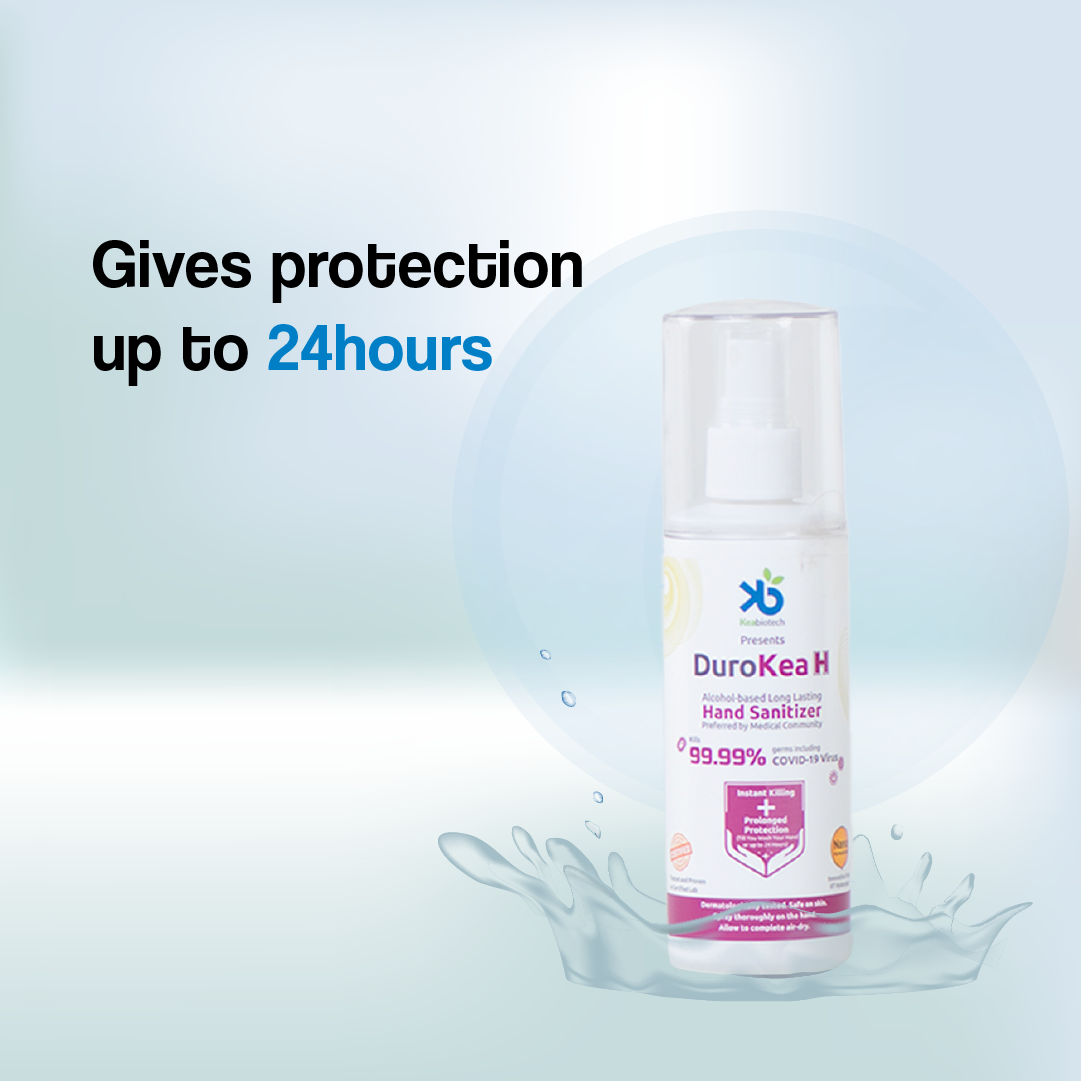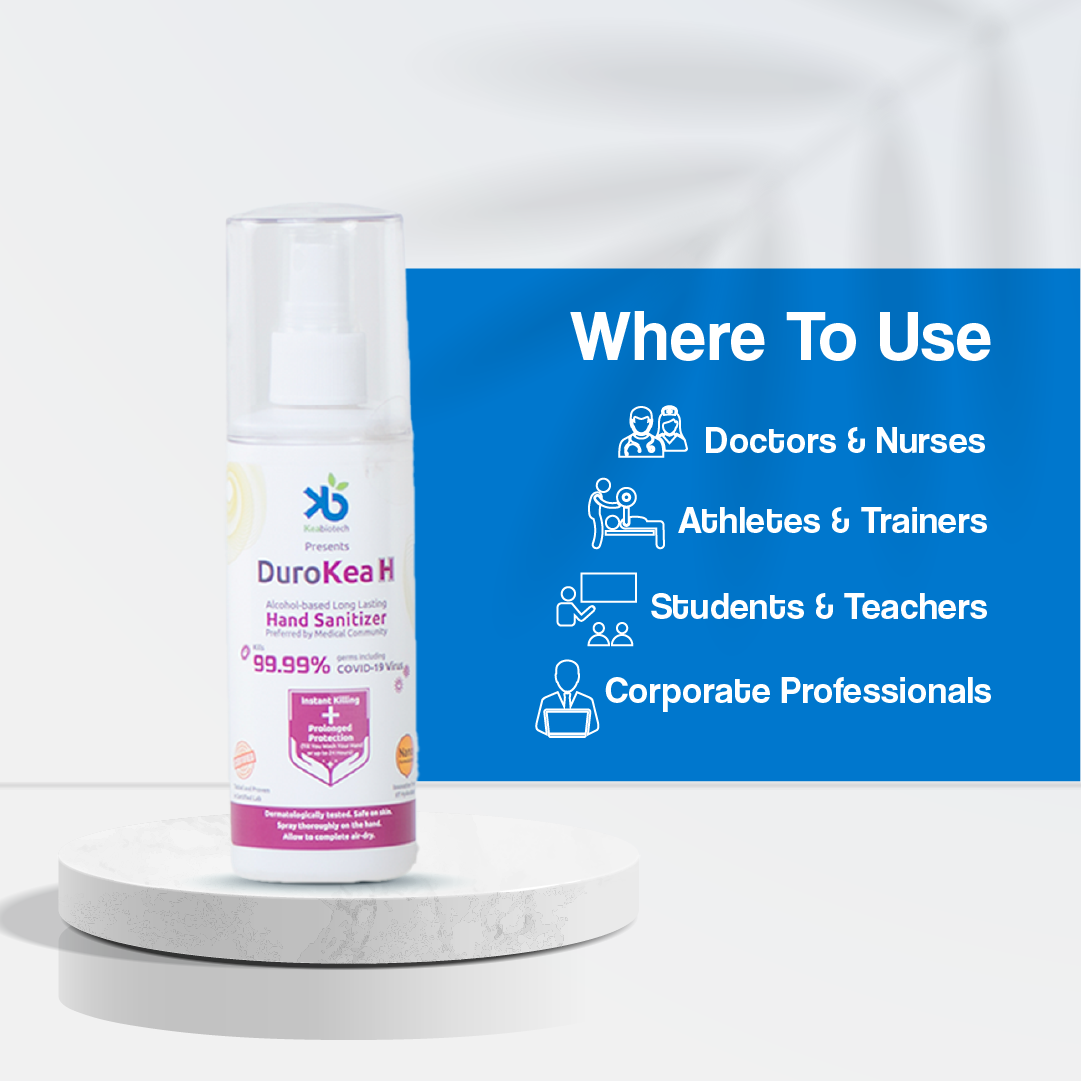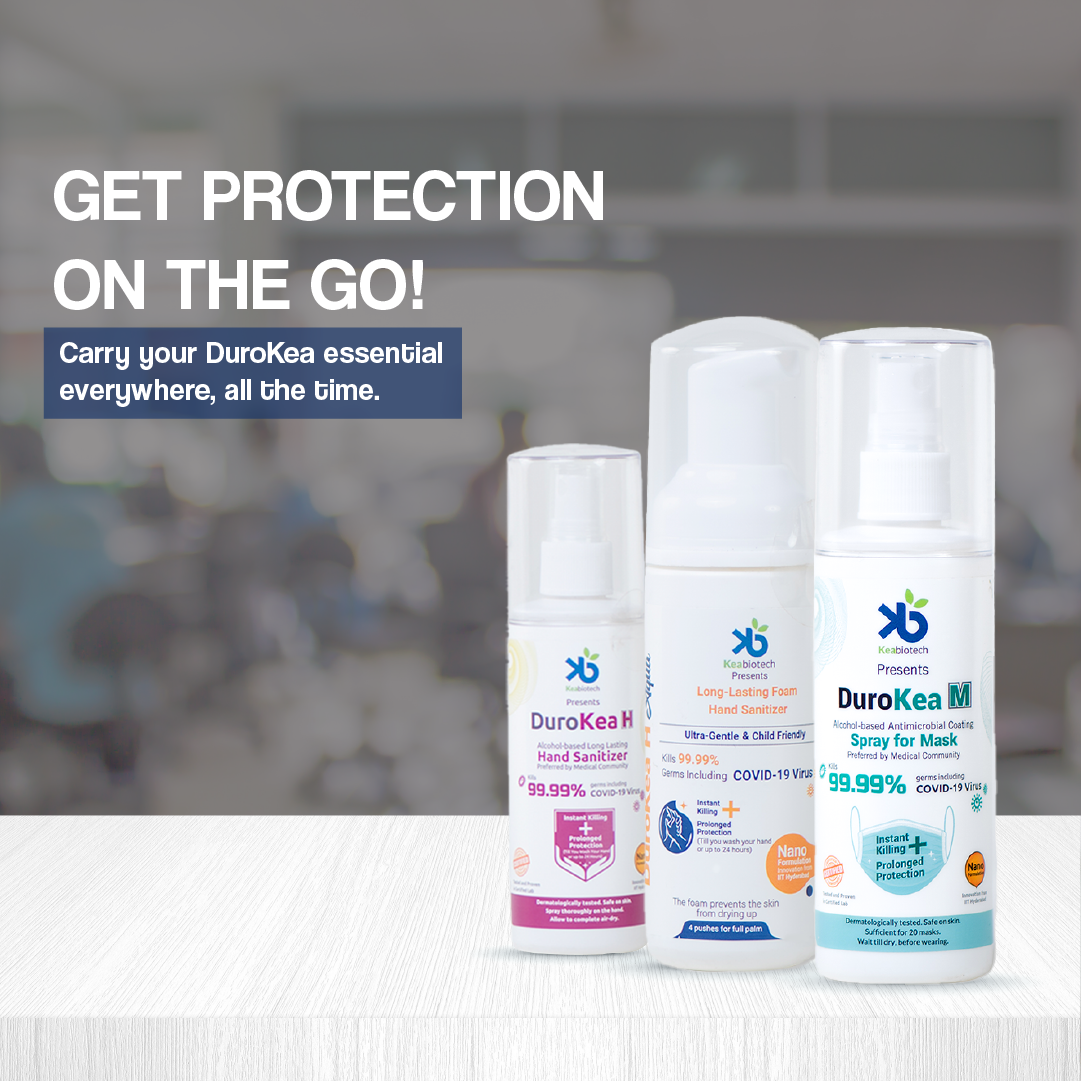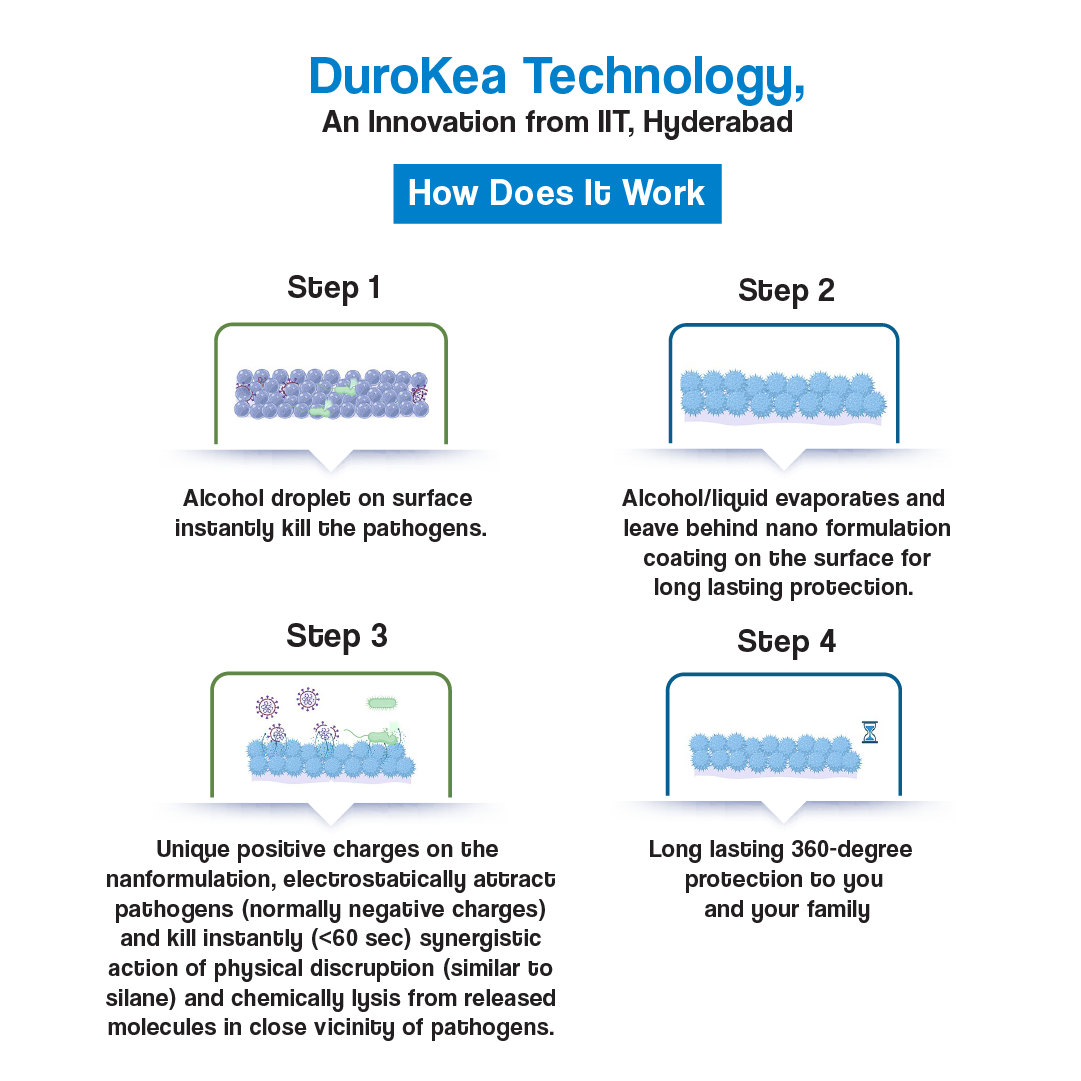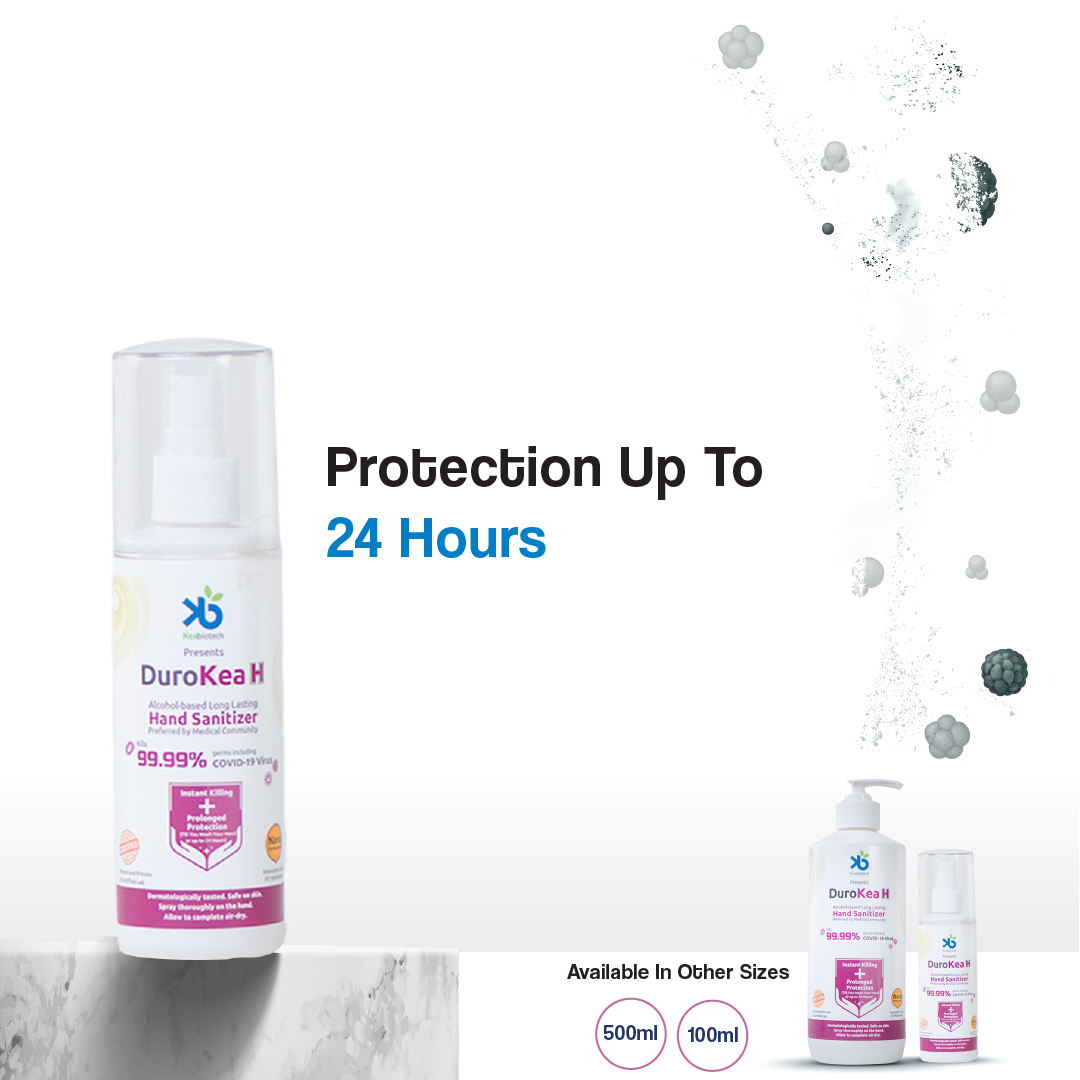 About Product
With an easy application, you can protect yourself & your family from a wide range of bacteria and viruses anytime, anywhere without soap or water. It is a non-sticky and quick-drying formulation. It is the only Long-Lasting product available in the current market which is Alcohol-based. Once you apply it, its alcohol component instantly (in less than 60 seconds) kills germs on your hand. And the Long Lasting Nano formulation technology creates an all-day protective shield on your hands that keep on protecting against Germs for 24 Hours.
Application
Ideal for your Daily use, whenever you go out for office, gym, school, park, Hospitals, super markets or any public places, or availing public transportation. It instantly sanitizes your hands and ensure All Day protection.
Spray 2 to 3 ml of DuroKea H thoroughly on your hand, and cover the hand adequately with the liquid. Gently rub. Allow it to air dry completely. Kids can also use it when they are out for school and playground under adult supervision. Keep out of reach of children below 5 years, for external use only. Avoid contact with eyes. If accidental contact occurs, rinse thoroughly with water.
Why Durokea H
24 Hour Germ protection with single application,
Instant Germ killing action(<60sec)
Alcohol based thus preferred by Medical community,
Soft on Hands,
Skin-Friendly and Safe for Kids
No harsh chemicals.
Long lasting, continuous protection.
Non sticky formula
Be Wise. Just Sanitize. Use DuroKea.
Skin-Safe

Persistent Care 

Tried and Tested

Instant Protection