About Us
We are a group of young and talented Researchers at the Kea Biotech Pvt Ltd. who have come together for "Atmanirbhar Bharat" with a determination to bring innovation in the healthcare sector for unique Healthcare and Hygiene products.
Read More
35-Days Protection
Surface Disinfect
Alcohol Free 24-Hours Hand Sanitizer
Be Wise. Just Sanitize. Use DuroKea.
Skin-Safe

Persistent Care

Tried and Tested

Instant Protection
We Are All Over The News
Ramesh Pokhriyal launches affordable DuroKea Series developed by IIT Hyderabad to fight COVID-19

Newsmeter Network on April 16, 2021

Read More

Union Minister Of Education Launches "World 1st Affordable And Long-Lasting Hygiene Product DuroKea Series", Developed By IIT Hyderabad Researchers

India Education Diary on April 16, 2021

Read More

IIT Hyderabad Develops DuroKea Antimicrobial Technology to Fight Covid-19

Read More
Key Features
Innovative patented alcohol-based nano-formulation

Dermatologically tested

Durable care up to 24 hours (till next hand wash)

Accredited by lab tests, and medicos preferred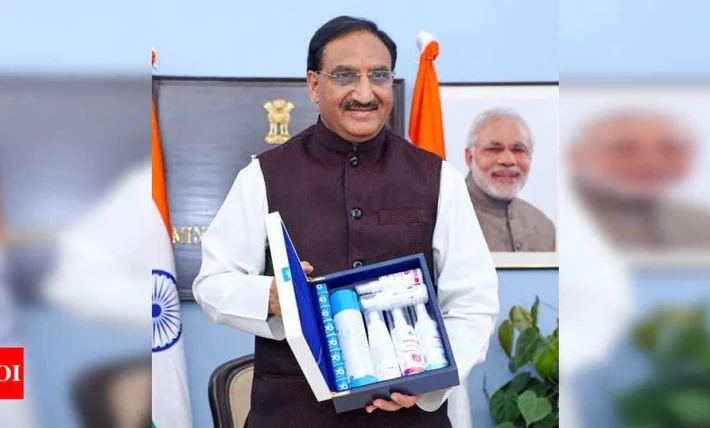 Just In India
Word's first affordable long lasting sanitization products from Keobiotech, IIT Hyderabad
Shop Now
What Our Client Say
IIT Hyderabad is always at the forefront of the cute-edge research.  Durokea is one such unique invention to come out of IIT Hyderabad to fight against COVID-19. I define IITH as Invent and Innovate in Technology for Humanity and confident that a large number of people will benefit from the novel innovations.

 

Prof. B. S. Murty, Director IIT Hyderabad

Our self-disinfecting DuroKea Nanotechnology is unique and powerful to kill pathogens instantly and provide protection for longer time's period several hours to several days." These nano-formulation products are the first of their kind in India as well as abroad with superior efficacy and affordability. Moreover, long-lasting surface disinfectant and hand hygiene products have immense importance in several sectors where maintaining hygiene are a must such as pharma industries, health care sectors.

 &nbsp

Dr. Jyotsnendu Giri, Researcher & Co-founder of Kea Biotech Pvt Ltd

We applied Durakea S on door handles and other surfaces and allowed it to dry for 2 hrs. We noticed that thin film is formed on the sprayed surface and it is long lasting for about 30 days. When we use the handles daily, the film maintains its integrity and adheres to the surface strongly. Hope the thin film shall protect from bacteria and viruses.The commercially available products are not long lasting and need to be sanitised each and every time. However DuraKea S products are long lasting for about 30 days. So frequent application is not necessary.

&nbsp

K. Saravanan, Aurobindo Pharma Ltd

Its capable of killing COVID-19 virus and stable up to 35 days. Cost effective and long lasting and best in industry

 

Alkem Labs ltd

It is very good and very efficient. as per product information, it will work for a long time.if your products are available at retail outlets.. it will be useful to companies as well as consumers also... i think. Right now products are available online only.

&nbsp

R S Brothers Retail India Private Limited
Inviting You For Exciting Business Opportunities With Us 
KeaBiotech Pvt. Ltd., a healthcare innovation from IIT Hyderabad invites distributors, channel partners, export partners for business opportunities for our range of effective, affordable and cutting-edge nano formulation technology-based sanitization products with long-lasting and persistent protection against germs and viruses.