KeaBiotech
Alcohol-based Anti-microbial Coating Mask Spray
Regular price
Rs. 299.00
Sale price
Rs. 225.00
Unit price
per
Sale
Sold out
DuroKea M (100ml) is a novel Nano formulation-based spray for face masks. It forms an Antiviral coating on the outer surface of your face mask, so whenever you touch your face mask to remove or adjust, it protect your hands from germ contamination and further spread.
Share
View full details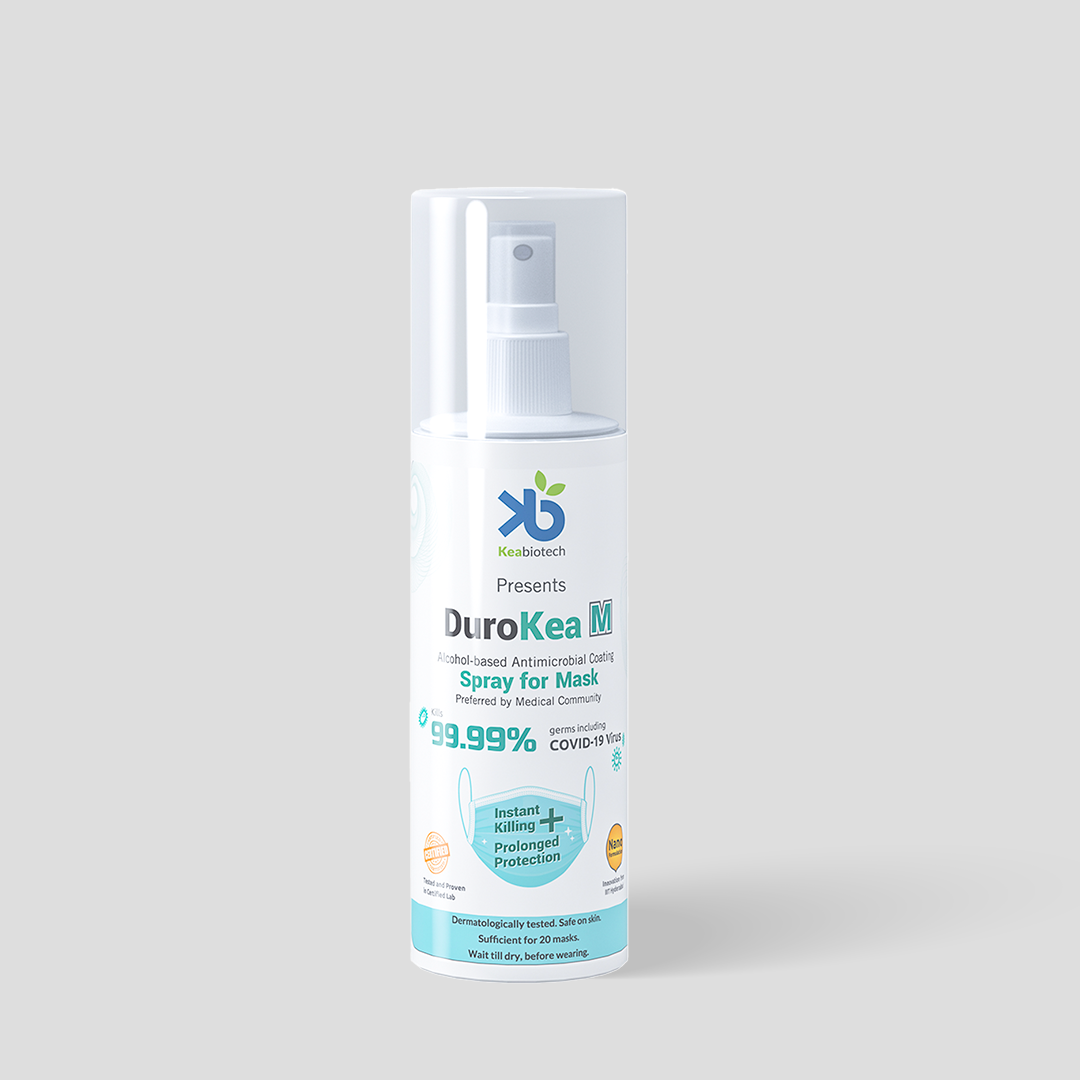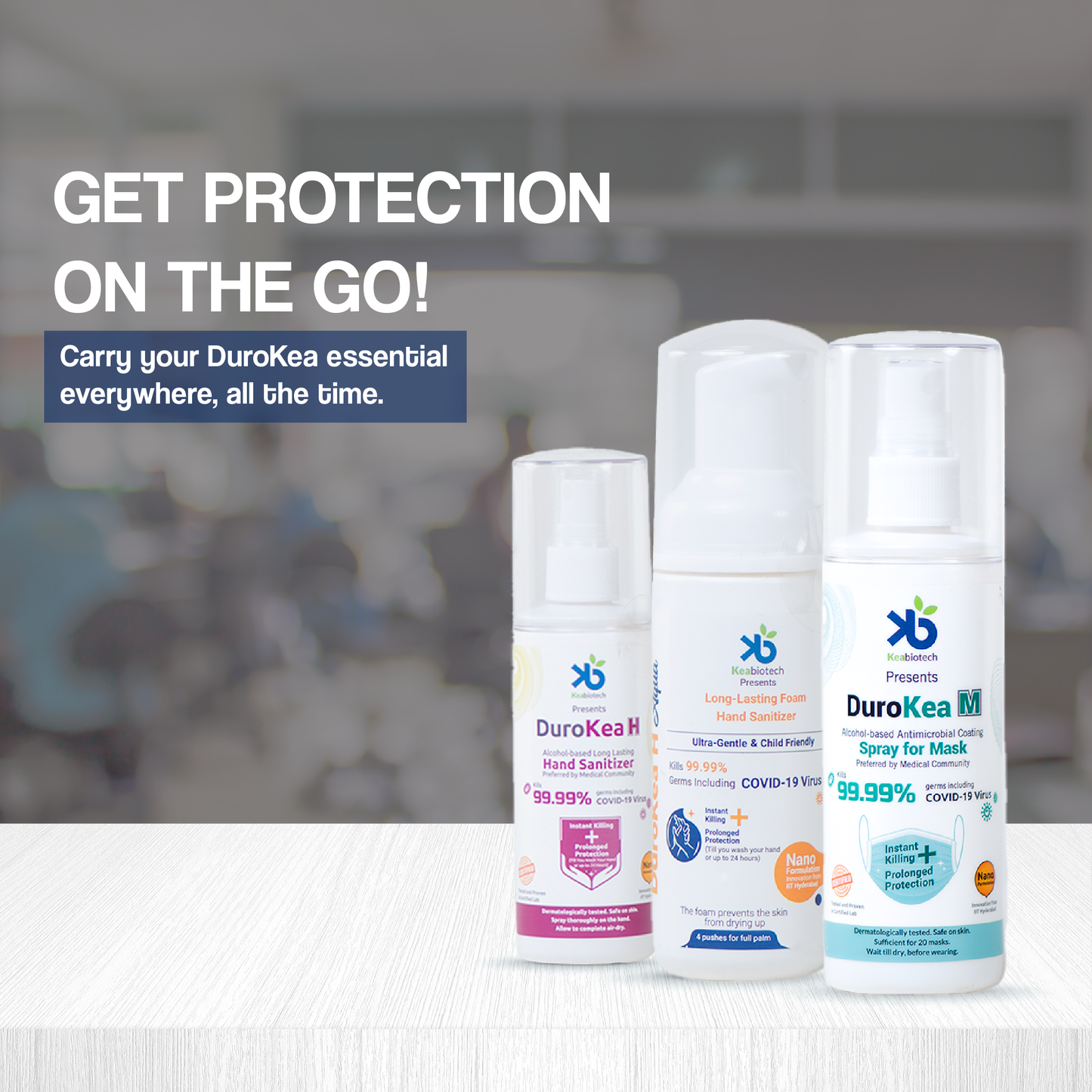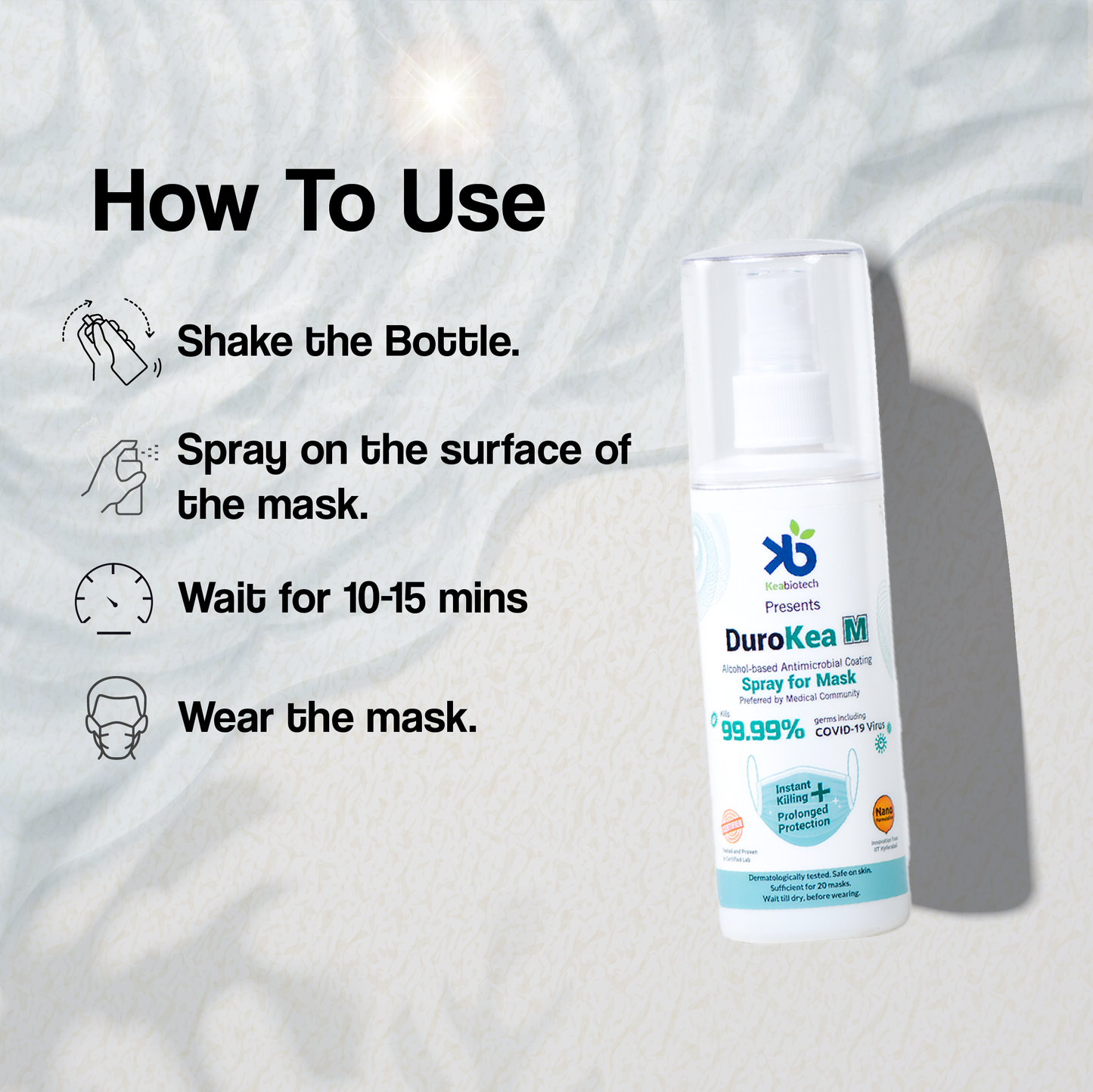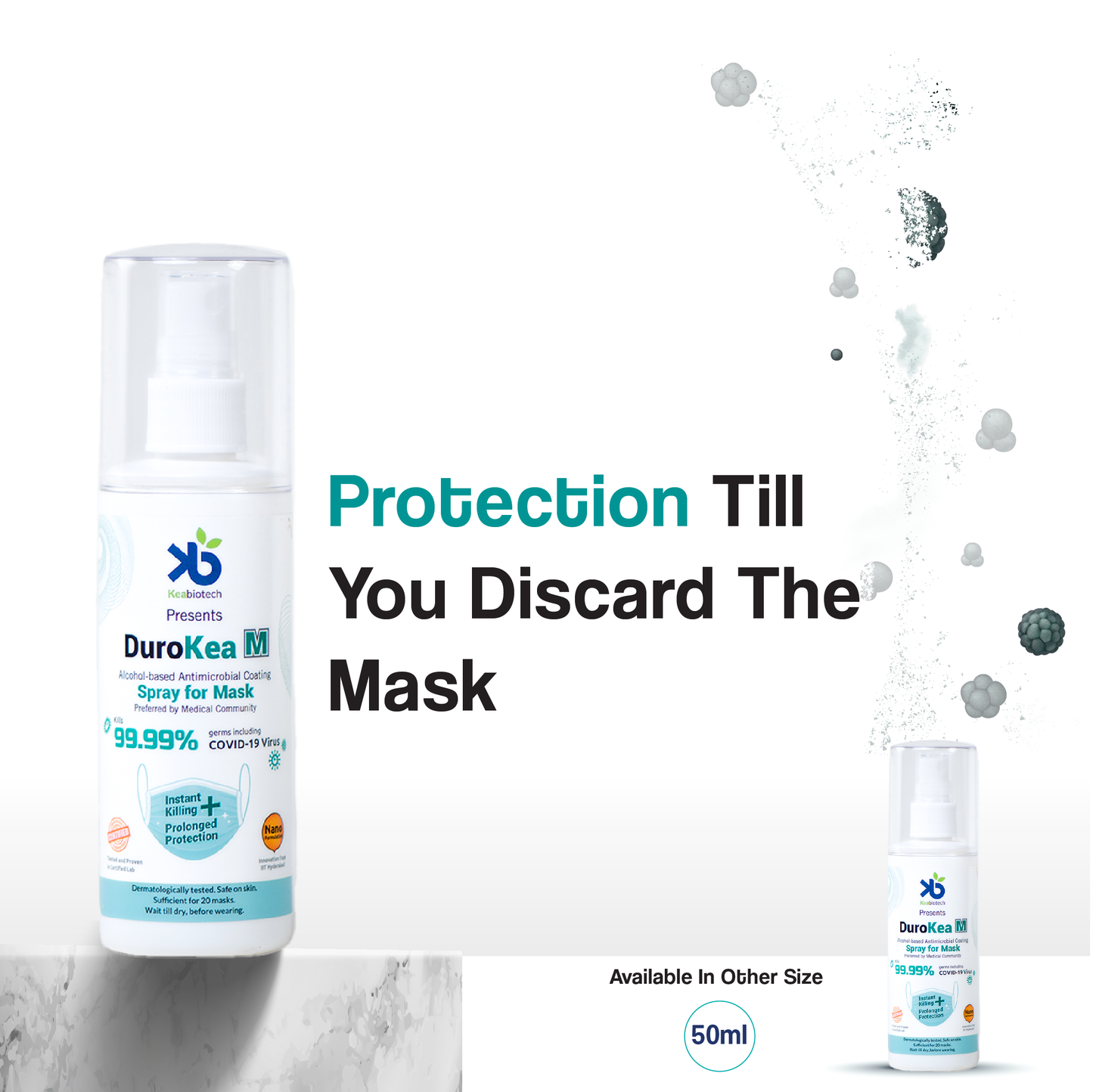 About product
It kills 99.99% of germs instantly, including the COVID-19 virus and makes a nanoscale coating on outer surface for further protection until it is washed or discarded. Its alcohol droplets instantly kill all kinds of pathogens, including viruses, and leave behind the nano-coating, which provides long-lasting protection.
Application
Suitable for regular use on all types of masks (Cotton, Surgical, N95). Shake the bottle and spray thoroughly on the outer surface of the mask. Allow to air dry for 10 to 15 minutes to dry. After drying, wear the mask. Your mask will be protected from viruses and bacteria till it is washed/discarded. Before wearing the mask, ensure the DuroKea M-coated mask surface is dried.
Avoid contact with eyes. For accidental exposers, rinse thoroughly with water. Keep out of reach of children. Do not inhale/swallow. Do not spray on the mask while you are wearing it. Flammable. Keep away from heat and open flames. Do not spray near a fire, heat source, or electrical equipment in use. In case of accidental ingestion, contact the doctor immediately.
Why Durokea M
The Only Mask Sanitizer available in market
upgrade your mask to an antiviral shield,
Instant Germ killing
Persistent protection till you discard the mask,
Protect contamination while touching the mask
Stop germ spread
Gentle on your skin.
Be Wise. Just Sanitize. Use DuroKea.
Skin-Safe

Persistent Care 

Tried and Tested

Instant Protection