KeaBiotech
Buy 2 Durokea S (230ml) and Get 60% off!
Regular price
Rs. 750.00
Sale price
Rs. 300.00
Unit price
per
Sale
Sold out
Buy 2 Durokea S (230ml) and get 60% off! DuroKea S is a patented nano-formulation-based long-lasting alcohol surface disinfectant. 
Share
View full details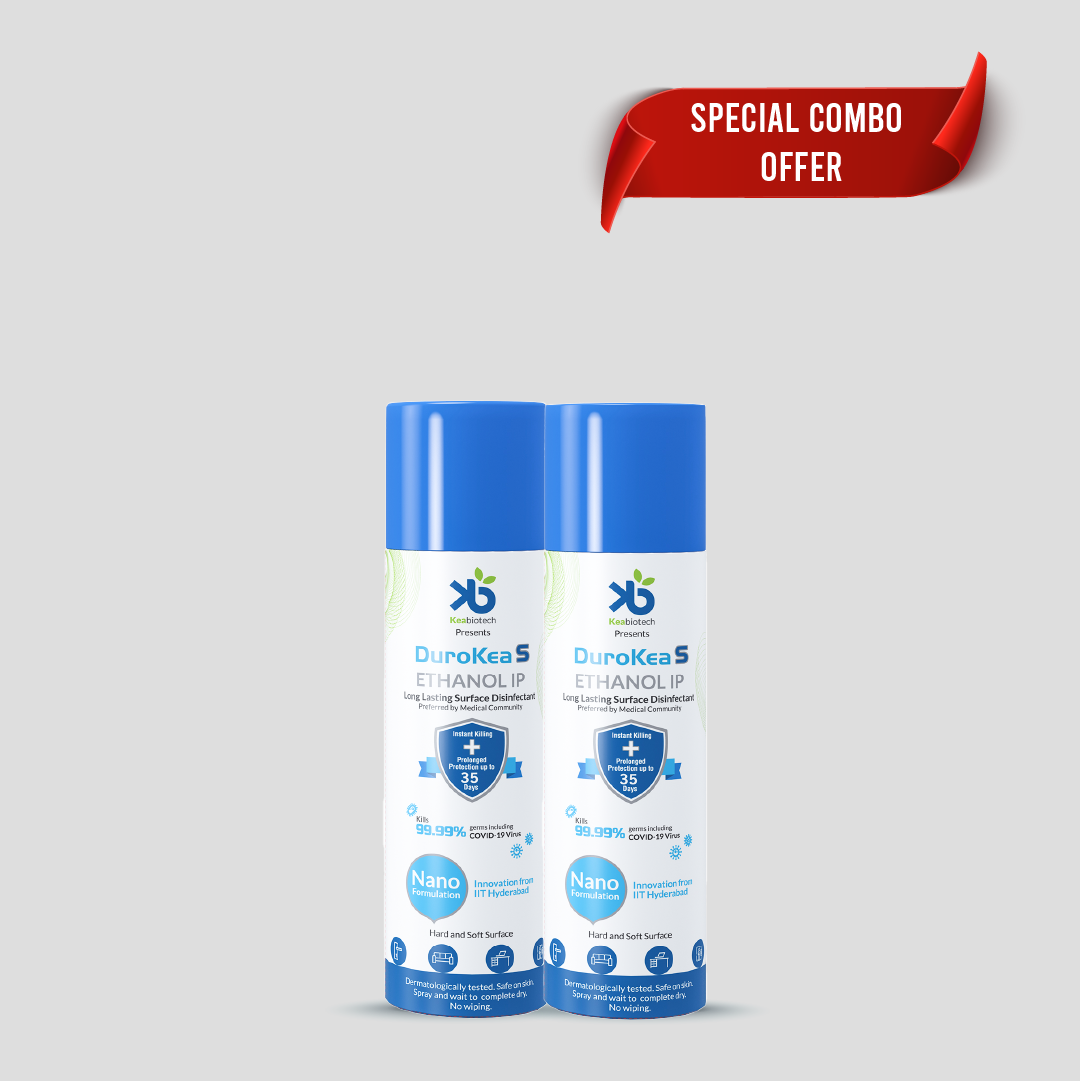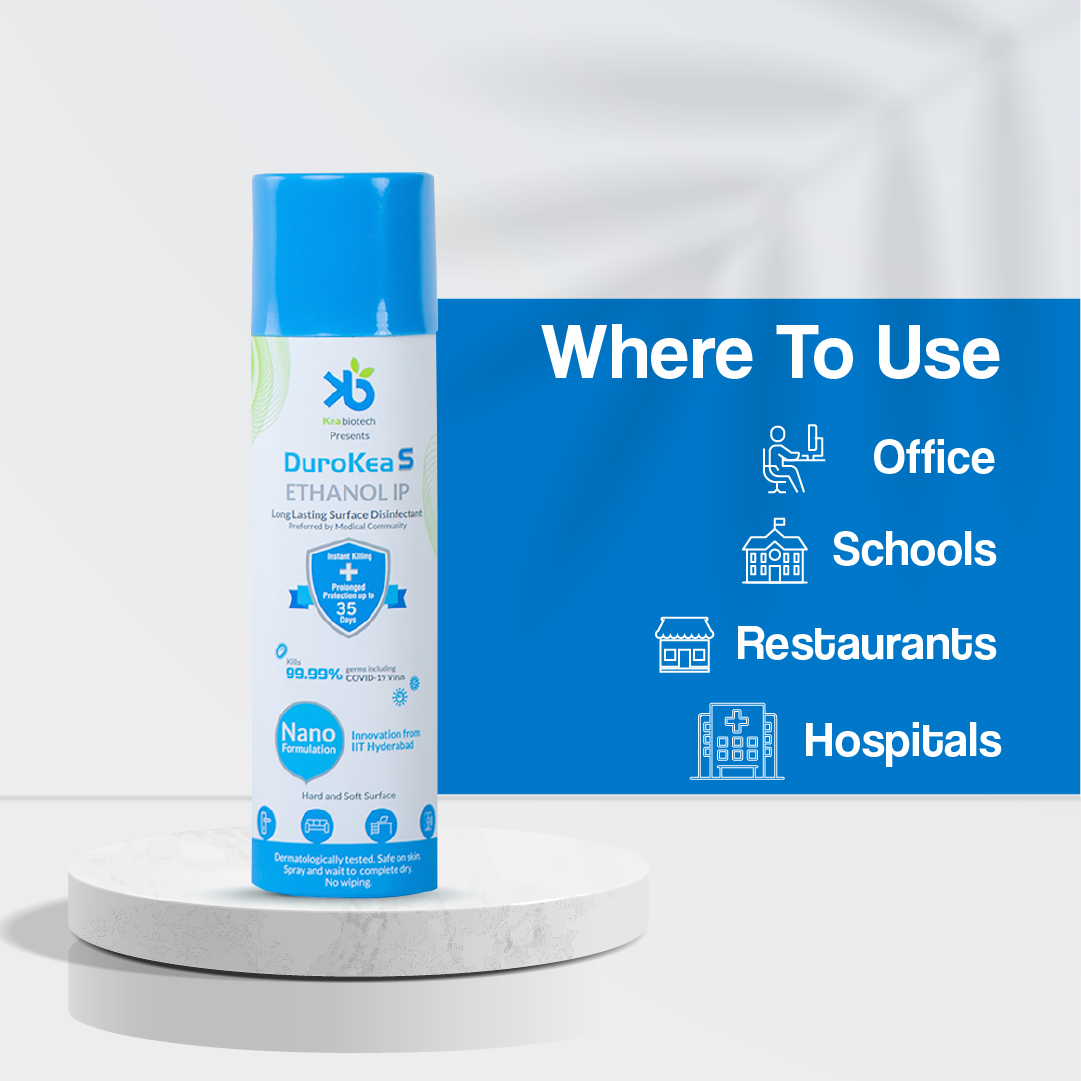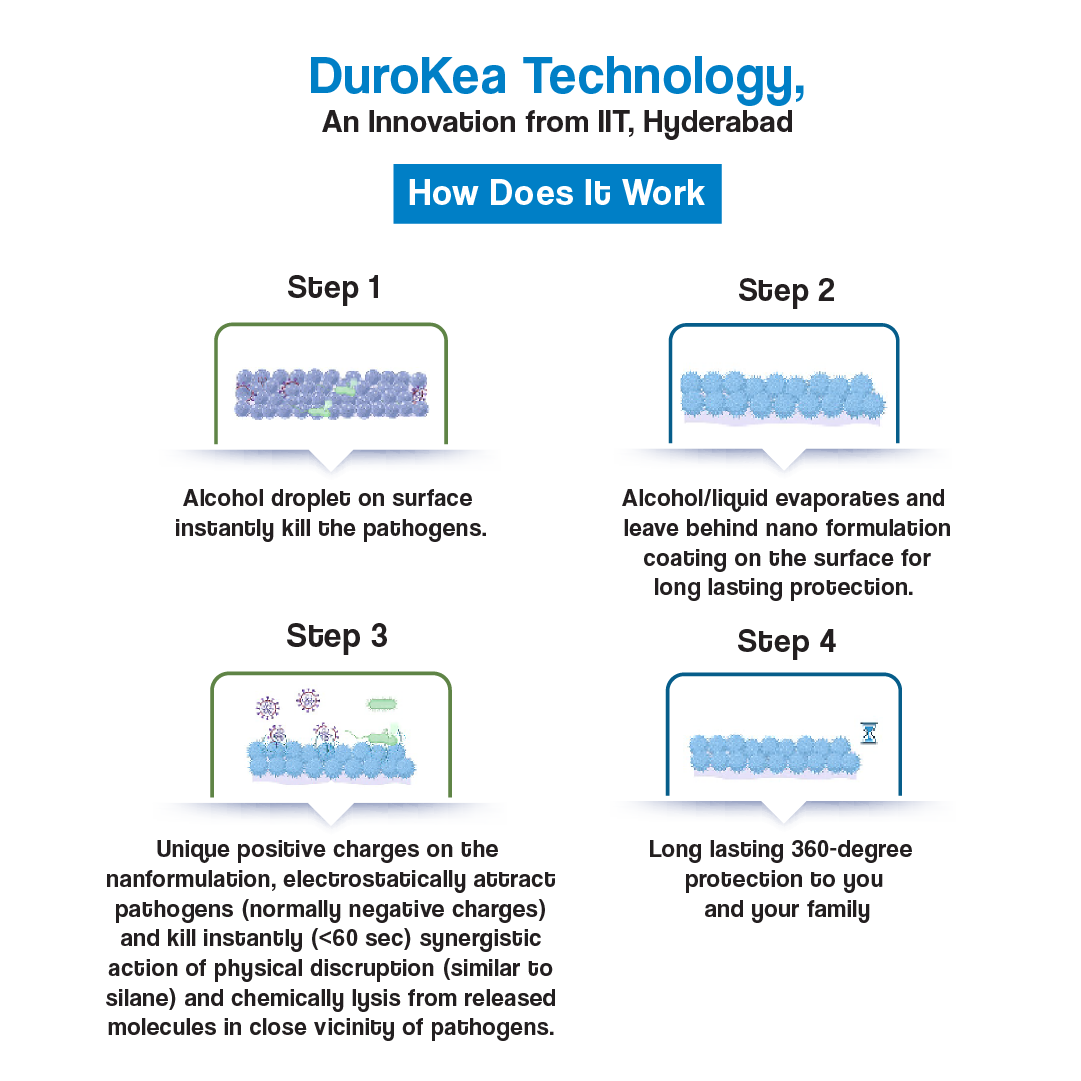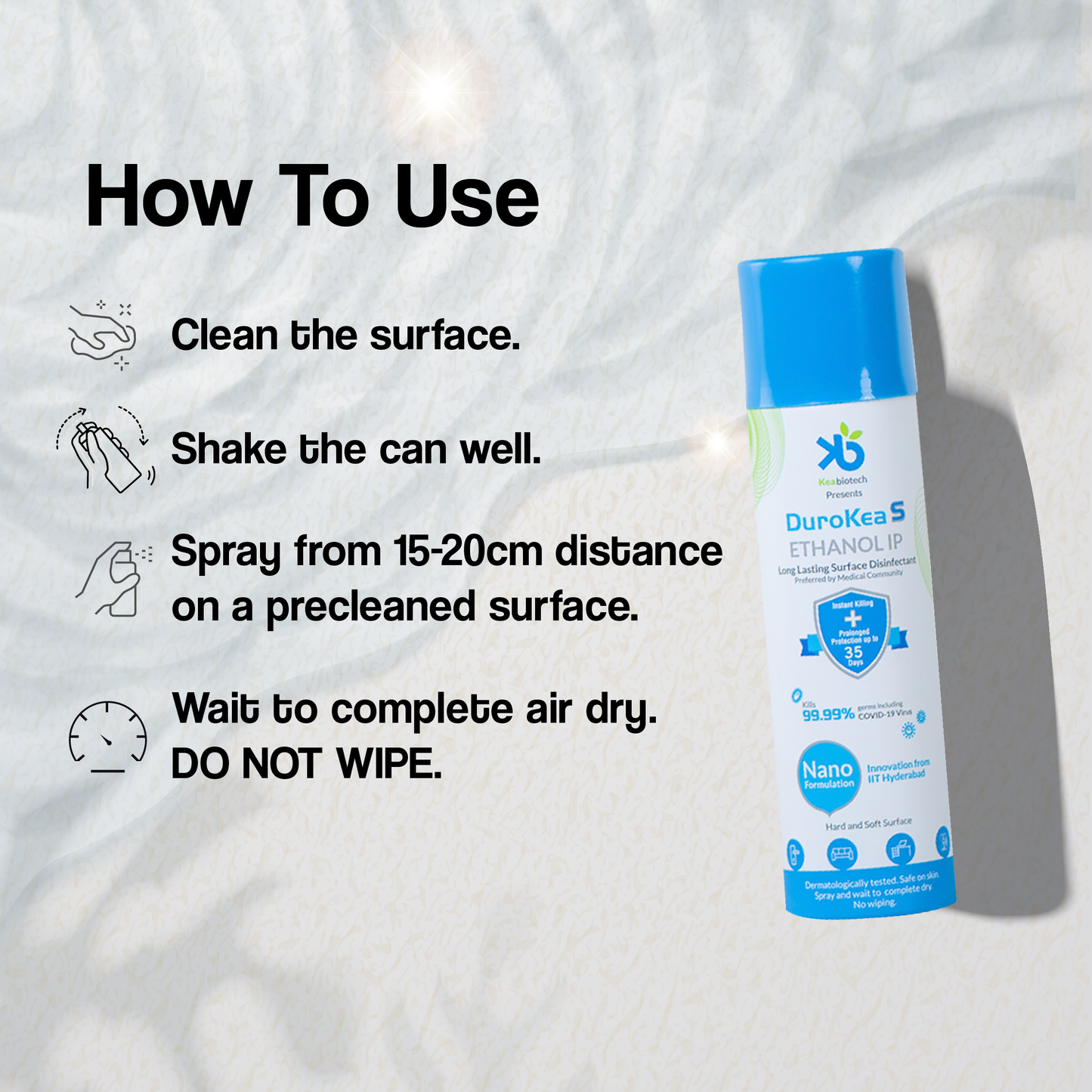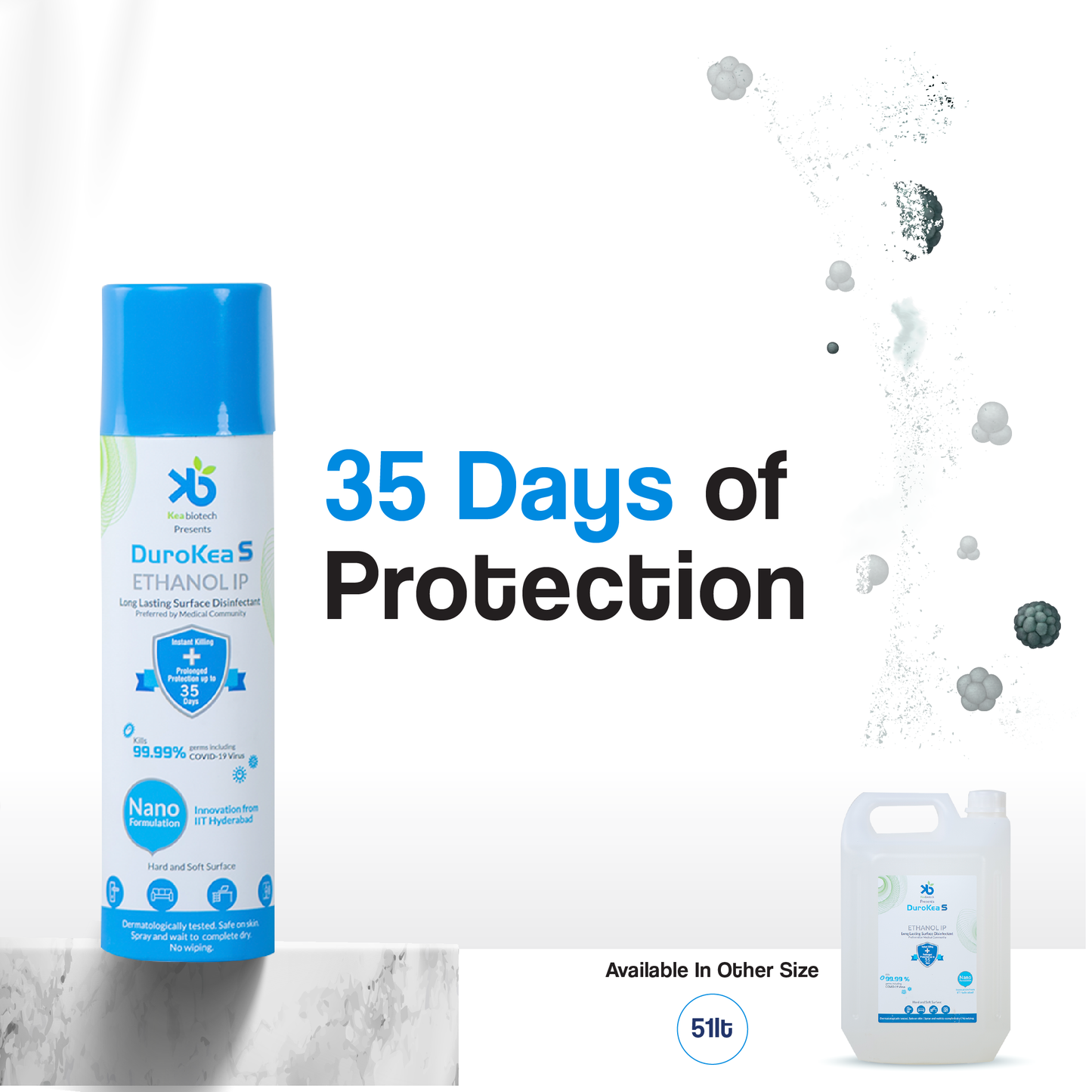 About Product
DuroKea S is the only long-lasting (up to 35 Days) Surface Disinfectant product available in the current market, which is alcohol-based. Once you apply it, its alcohol component instantly (in less than 30 seconds) kills germs. Volatile alcohol evaporates and leaves a nano-formulation coating on hard and soft surfaces. It is safe for the skin as the ingredients used are all approved by FDA in the USA for cosmeceutical use. The skin irritation test has been performed by NABL accredited laboratory and certified as safe on the skin.
Application
DuroKea S makes a nanoscale coating on the surface and kills 99.99% of germs instantly, including the COVID-19 virus for frequently touched soft and hard surfaces such as tables, door handles, chairs, lifts, dustbins, carpets, curtains, sofas etc. Apply DuroKea S on a pre-cleaned surface. Spray the liquid from 15-20 cm distance to cover the surface with mist. Allow the surface to air dry thoroughly, which may take 20 to 30 mins depending on the nature of the surface. There is no need to wipe the surface. For best results, let the surface dry overnight to make a strong adhesive coating on the surface. For external use only. Flammable product. Keep away from heat and open flames. Use on inanimate objects only. Do not spray on the electronic display surface (TV, Laptop, Mobile phone etc.) and the surface where alcohol may dissolve paint, such as polished wood or acrylic Plastics. Avoid contact with eyes. For accidental exposure, rinse thoroughly with water. Keep out of reach of children. Every claim is Based on Field Trial Data, when Tested Against Representative Organisms in Lab Conditions.
Be Wise. Just Sanitize. Use DuroKea.
Skin-Safe

Persistent Care 

Tried and Tested

Instant Protection